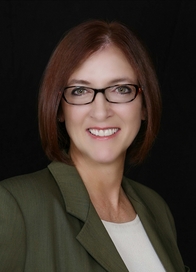 Ina McGuinness is the principal of McGuinness Communications, which helps management teams and boards of directors engage their investors and other important stakeholders to attract capital and deal flow, generate revenue, and build loyalty and support. McGuinness Communications specializes in IPOs, mergers & acquisitions, crises, litigation, and restructurings, and supports innovative, high-impact approaches to ongoing communications with business audiences. Ina's clients include Fortune 500, middle-market and start-up companies.
Ina began her career as an analyst at Wells Fargo Investment Advisors (now part of BlackRock). She was an analyst at the Investor Responsibility Research Center, (IRRC, now ISS) in Washington, D.C., where her articles and research reports on corporate governance trends were widely read by the investment community. Her research at IRRC included analyzing high-profile proxy contests for pension funds, and as a result of a successful shareholder proposal, was asked to chair the Shareholder Advisory Committee for the Board of Directors of Baltimore Bancorp, on behalf of its largest institutional shareholder, T. Rowe Price.
Ina also was a consultant at Abernathy MacGregor, a strategic communications firm where she focused on event-driven, high stakes shareholder engagements. She also served as the head of IR and corporate communications for a biotech company (IPO to acquisition), an ERP and supply chain company, and a big data/analytics company (acquired).
Ina has been a frequent speaker on topics related to best practices in investor relations and corporate governance, including presenting at the Institute for Corporate Counsel (USC School of Law); NIRI (National Investor Relations Institute) and the Association of Corporate Counsel (ACC). Ina was a frequent moderator of educational audio and webinar seminars for Bulldog Reporter's Investor Relations University, including Activist Investor Update for IR, Breaking Down Earnings Guidance, and Scripting your CEO and CFO for the Quarterly Earnings Conference Call. Ina holds a B.S. in Business Administration and Accounting from Southeast Missouri State University.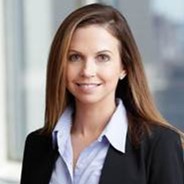 Kensey Biggs has spent the past fifteen years providing strategic counsel to Fortune 100 corporations, foundations, start-ups, and prominent high net-worth individuals. Focusing on her expertise in investor relations and financial media, Kensey has completed numerous corporate communications and investor relations mandates for companies and C-suite executives across industries and has counseled leading brands during mergers & acquisitions, IPOs, management transitions, turnarounds, and shareholder activist battles.
Previously, Kensey was a senior vice president at Teneo Strategy. Starting as a generalist there, she worked on national and international campaigns to refresh stakeholders' perceptions of clients. Over time, she helped build Teneo's financial communications and investor relations practice.
Kensey started her career at Goldman Sachs, where she worked with high net worth individuals and managed a number of strategic initiatives for the Global Head of Private Wealth Management across a $300B global business.
Kensey has a B.A. in English Literature from Furman University and completed coursework at Oxford University, where she studied Keats, Wordsworth, and Woolf. She is a member of The Humane Society's National Advisory Committee and is a Co-Chair of the Nashville and New York City chapters of 2020 Women on Boards.
Save
Save
Save
Save