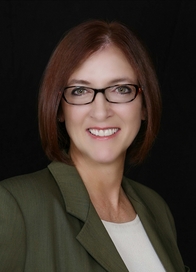 Ina McGuinness has more than 20 years experience in corporate and financial communications.  She has used her background on Wall Street and in journalism to serve numerous corporations and institutional investors.
During her career, Ina has served as the vice president, corporate communications & investor relations for biotech company Tercica, Inc., where she was responsible for all internal and external communications prior to the approval of the Company's first Investigational New Drug Application and leading up to the company's acquisition by Ipsen PLC.  She also was the director of IR at QAD, Inc., a supply chain and enterprise resource planning company following its IPO in 1997. There she created the investor relations function and managed all aspects of investor communications coordinating messaging among the IR, marketing and PR functions.
As a consultant, Ina led the west coast IR practice for two of the largest public relations firms in the country: Ketchum and Edelman where she focused on implementing national and international IR programs for public and pre-IPO companies, as well as specializing in crisis communications and transactional communications. From 2006 to 2010, Ina focused on healthcare and cleantech at ICR, Inc.
Ina began her career as an analyst at Wells Fargo Investment Advisors (now Barclays Global Investors Fund).  She then joined the Investor Responsibility Research Center, (IRRC, now RiskMetrics) in Washington, D.C., where her articles and research reports on corporate governance were widely read by the investment community. At IRRC, she also monitored corporate actions of interest to institutional investors, including executive compensation trends, SEC regulations and corporate governance issues and their impact on mergers, acquisitions and restructurings.
She chaired the Shareholder Advisory Committee for the Board of Directors of Baltimore Bancorp, on behalf of its largest institutional shareholder, T. Rowe Price from 1990 to 1992.  She served on the Carpinteria Chamber of Commerce Board of Directors from 1997 to 1999. Ina is a frequent moderator of educational audio and webinar seminars for Bulldog Reporter's Investor Relations University. Recent topics have included: "More Powerful IR Presentations," "Activist Investor Update for IR," "What Institutional Investors Want to Hear from Small and Mid-Cap CEOs," "A Walk on the Buy Side: Best Practices in Working with Institutional Analysts," "Breaking Down Earnings Guidance," and "Scripting your CEO and CFO for the Quarterly Earnings Conference Call."  Ina holds a B.S. in Business Administration from Southeast Missouri State University.
Save
Save
Save
Save